Who replaced the towel rod in the bathroom tonight? That's right, I did!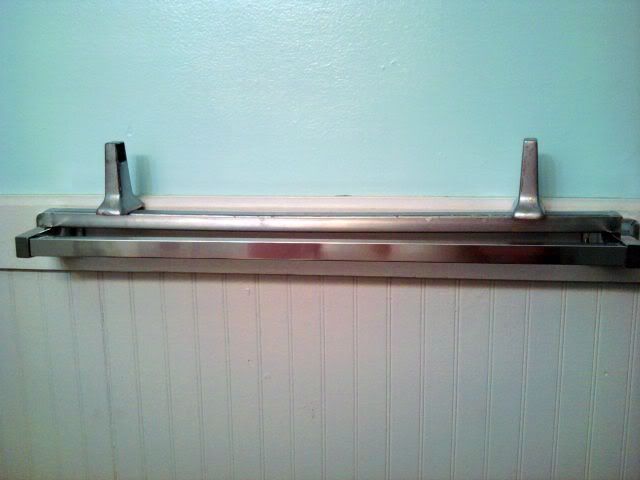 The old rod and brackets are sitting on top of the new one in that picture. You might not be able to see it well, but the old rod had been spray-painted (poorly) with metallic silver paint. There were chips in the paint and there were also drips.

But no longer! We have a lovely new shiny towel rod now. I drilled holes and lined things up and everything. All by myself. I'm so pleased.