Here are what my socks (sock, really) looked like before I ripped it out.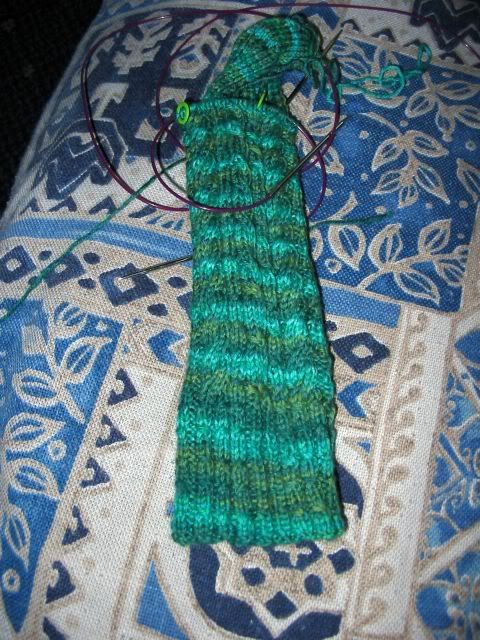 Above: With Flash





Without Flash


The cables did not look right with those stripes. The example sock from the pattern was done with color-changing yarn, but the stripes were much bigger.

Also, I tried the sock on tonight and it was just barely too small. So it was going to have to be frogged anyway.

I'm planning to do a colorwork sock with this yarn. I nipped by the local yarn store this afternoon and got a ball of black sock yarn to pair with it. Now I just need to find the right pattern.